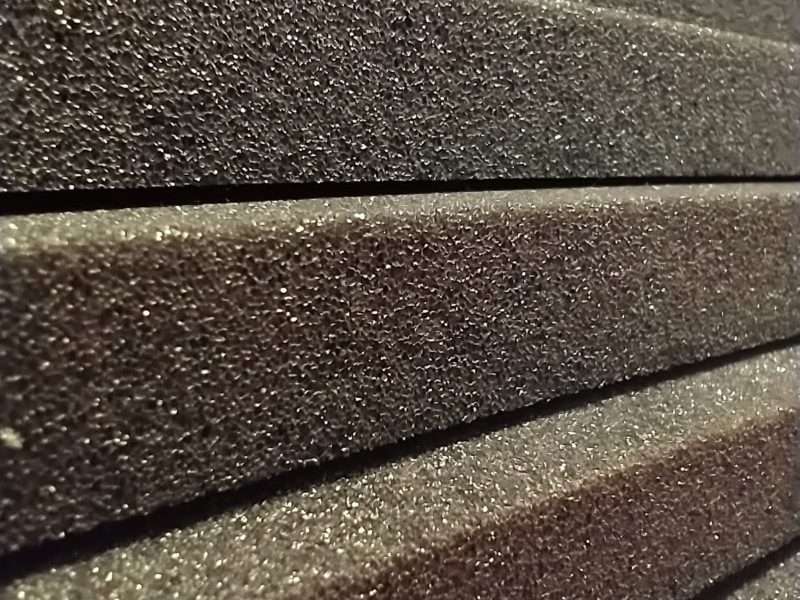 Open cell polyurethane is most used for sound-proofing purposes but can also withstand temperatures of up to 100°.
Specialist PU can provide water resistance when appropriately compressed and can be fire retardant (FR) or self-extinguishing (SE) and both MVSS302 and VW TL1010 compliant.
All PU available in sheet, block, roll or cut to shape, with or without adhesive, in all thicknesses from 1.5mm to 500mm in black, grey, white and other colours. PU can also be laminated with felt and tissues.
Standard Polyurethane (PU)
Specialist Polyurethane (PU)