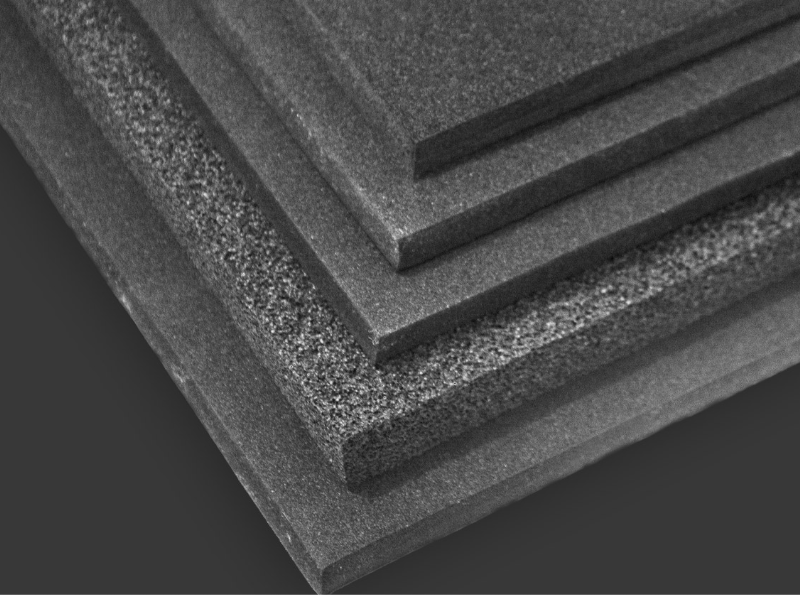 Closed, semi-closed or semi-opened cell EPEM, also known as mousse, is most used for water-proofing purposes when appropriately compressed, can withstand temperatures of up to 130° and prolonged exposure to extreme weather conditions and sun rays.
Specialist EPDM can be sulfur free and can be fire retardant (FR) or self-extinguishing (SE) and both MVSS302 and VW TL1010 compliant.
All EPDM available in sheet, block, roll (joined) or cut to shape, with or without adhesive, in all thicknesses from 1.5mm to 70mm in black, grey, red and other colours.
Standard EPDM (foam)
Nitto EPDM (foam)