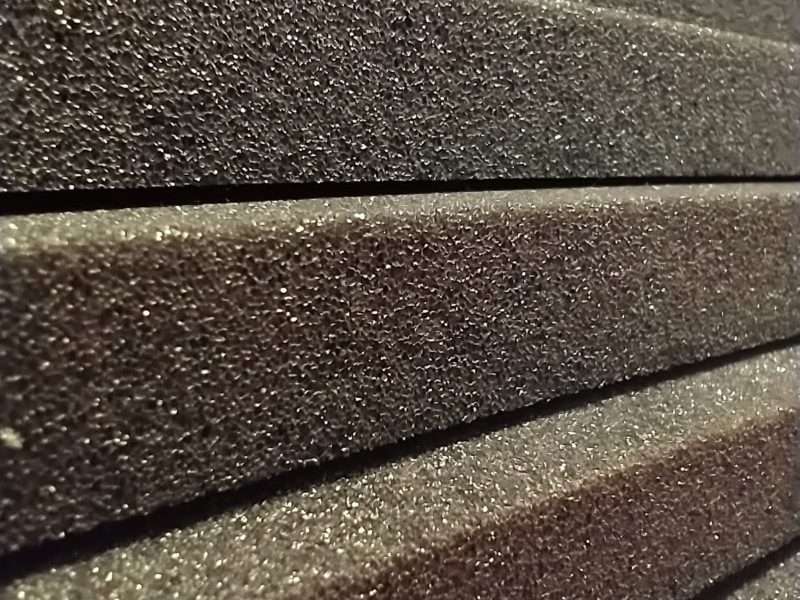 Il poliuretano a celle aperte è utilizzato maggiormente per insonorizzazione e può tollerare esposizione a temperature fino a 100°.
Il Poliuretano (PU) tecnico può essere utilizzato per tenuta acqua previa corretta compressione ed essere fire retardant (FR) o self-extinguishing (SE) e conforme alle norme MVSS302 and VW TL1010.
All PU available in sheet, block, roll or cut to shape, with or without adhesive, in all thicknesses from 1.5mm to 500mm in black, grey, white and other colours. PU can also be laminated with felt and tissues.
Poliuretano (PU) standard
Poliuretano (PU) Tecnico